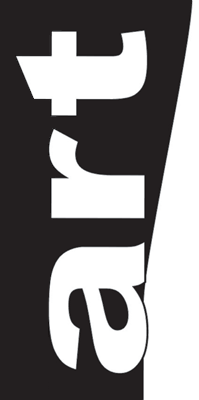 Home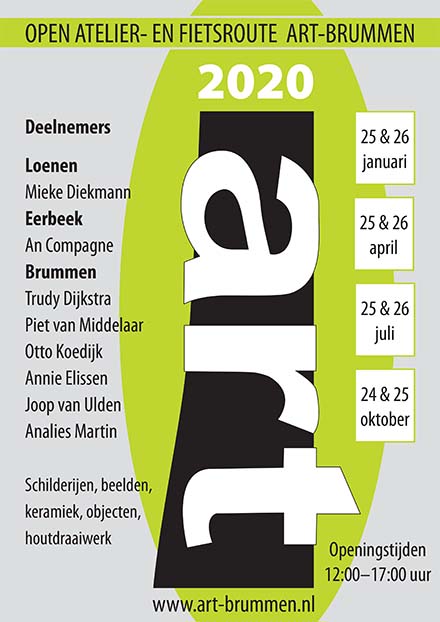 'ART-Brummen' is a co-operation of a variety of designers, painters and sculptors.

ART organizes an Open Atelierroute in the village of Brummen and his surroundings. Veluwezoom and IJsselvallei are areas of high landscape value. In the village of Brummen and his surroundings are the studios of ART-Brummen-associated artists and designers.

You can follow the route any way you choose by car, on foot or by bike. See "Route" with all the locations and "Routebeschrijving".

ART is open during the days mentioned in the "Agenda". You can visit the locations from 13.00 till 17.00 hours.
On all locations, leaflets are available in which you also can find all the information given on this website.

If you would like to visit one of the artists another time, don't hesitate to call for an appointment. You'll find the information in the "members" menu by clicking the artist you want to contact.

You're always welcome.


Contact:
Secretary ART-Brummen
Joop van Ulden
Kerkstraat 6
6971 AE Brummen
Tel: +31 (0)575-560131
Email: info@art-brummen.nl